OUTDOOR ALABAMA
Get up to date hunting and fishing information from the state of Alabama. Also get your hunting license online, take your boater exam, hunting education exam and much more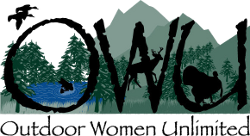 Outdoor Women Unlimited
Outdoor Women Unlimited (OWU) is an organization dedicated to providing women and families with the education and the excitement of outdoor experiences through teaching outdoor life skills, sharing the knowledge of our natural resources, building self-esteem, strengthening character, and promoting self-reliance in a safe and professional environment.
Lower Wetumpka Shotgun Sports Club
Lower Wetumpka Shotgun Sports Club, LWSSC, can help everyone with clay shooting whether you want to learn about clay shooting or are a seasoned professional. This complex offers two sporting clays courses, a covered 5-stand, wobble trap, skeet field, and continental pheasant hunts.
Military Vehicle Preservation Association
Established in 1976, the non-profit MVPA is dedicated to providing an international organization for military vehicle enthusiasts, historians, preservationists and collectors interested in the acquisition, restoration, preservation, safe operation and public education of historic military transport.